Unique customization options make your garage renovation that much more awesome and the envy of the neighbours. Here are three unique storage options from the CrownWall lineup!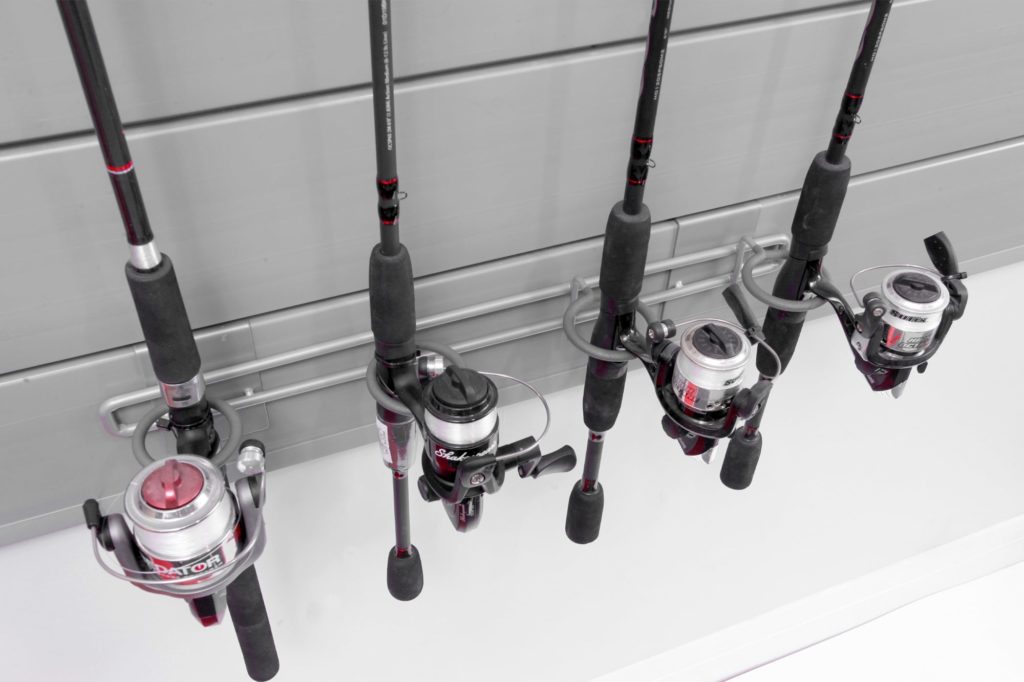 Fishing Rod Storage:
Uniquely designed to maintain upright position of fishing rods. Keep your fishing rods easily accessible and free of tangles, while the rubberized coating prevents scratches or damage. The two peice design ensures your equipment is secure. Accommodates up to 4 fishing rods.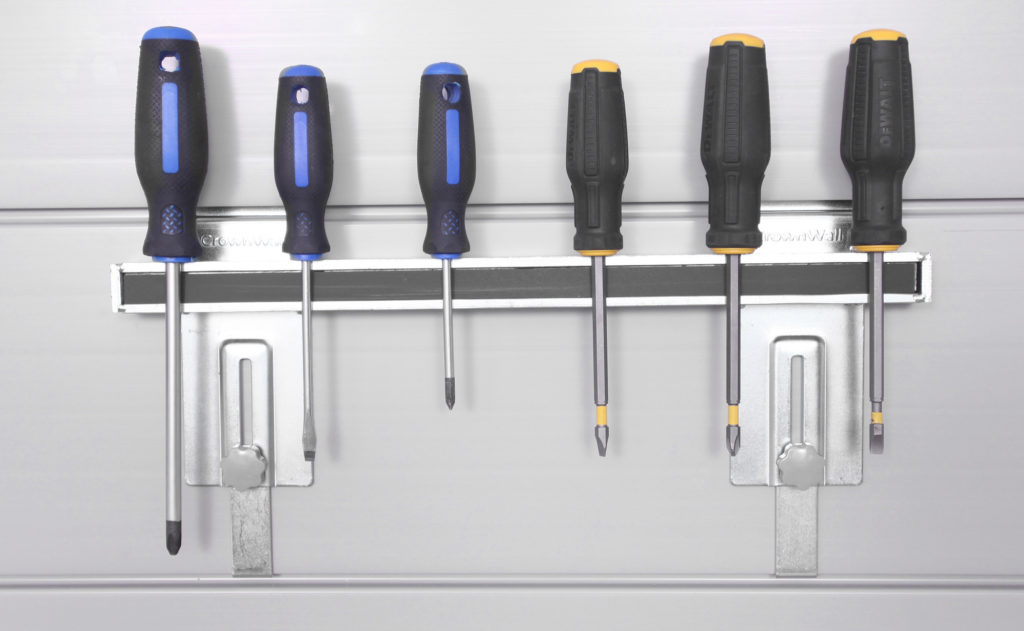 Tool bars:
Save counter and drawer space with this versatile tool bar. The solid, flat steel frame and strong magnetic force latches on and holds anything that is magnetic. Your screw drivers, pliers, scissors, ratchets and knives will be reachable at all times.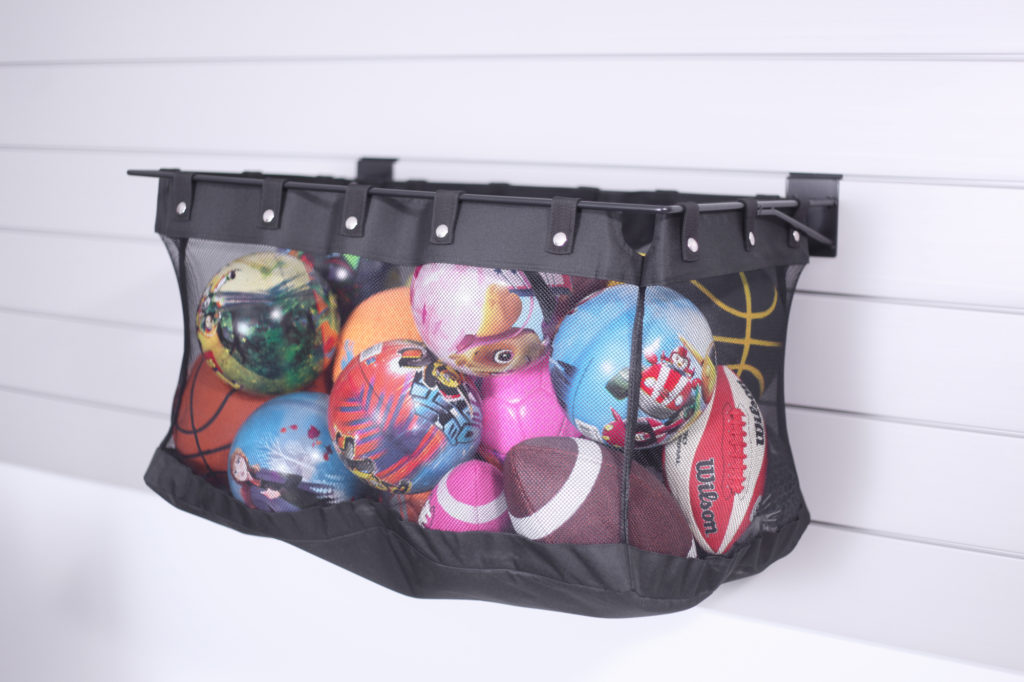 Wall bags:
A stylish way to contain balls, children's toys and more otherwise annoying items.
The CrownWall difference:
Faster installation time
Patented screw placement supports 100lbs per sqft
Rigid PVC withstands extreme cold climates
Full back panels eliminate warping
6" designer panels
Smart trim for easy corner installation
Hidden screws for clean appearance
Universal accessory slot accepts standard accessories
Patented locking feature ensures level installation
Cavity promotes airflow and provides space for wiring
Flame resistant
Non-toxic material
100% recyclable
Made in Canada
Lifetime warranty
About Garage Royalty
Garage Royalty is a proud Canadian manufacturer of premium products that set the standard for excellence in the garage industry today.
Garage Royalty products are of superior quality featuring sturdy construction and enduring beauty in all their product lines including flooring, cabinets, and storage products. They offer a complete line of quality products for various styles and budgets.
Garage Royalty can provide all the quality products you need to build your dream garage. Whether you are looking for a simple makeover, workshop, family storage, or a man-cave, trust Garage Royalty products to help turn your vision into a reality.
Now available through Garage Frontiers:
CrownWall Series Cabinets
Want more information about Garage Royalty products?
To learn more call 780.463.2802 or feel free to send us an email.
Or check out the Garage Frontiers website.