Garage Frontiers has been selected as the exclusive interior outfitters for the 71 unit LUXE complex in Acheson, Alberta. Garage Frontiers will be offering turn-key service for everything from flooring to cabinets, plumbing to electrical, to mezzanine construction and finishing. Phase one is now under construction — it is time to reserve your unit now.
Great location at Acheson commercial corner
The LUXE Garage & Warehouse will be developed at Acheson Commercial Corner, which is close to the intersection of Highway 16A and Highway 60. The site is strategically located and is just five minutes west of Edmonton. Over 90,000 vehicles pass by the site every day.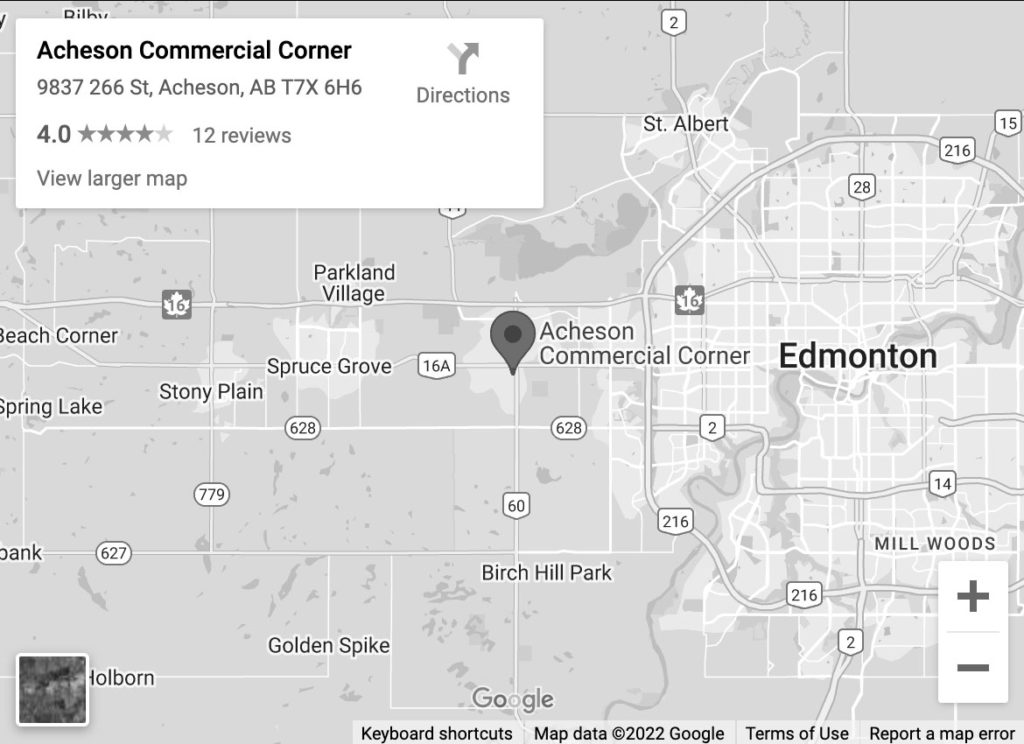 PHASE-1 Overview:
Each Unit is 1,156 sq.ft (24 ft. x 48 ft)
Purchase Price: $360,000 – $450,000 CAD
Or lease for: $2,500 CAD/ month
Clear Height of 17.5 ft.
16 ft. x 16 ft. Overhead Door
Common Washroom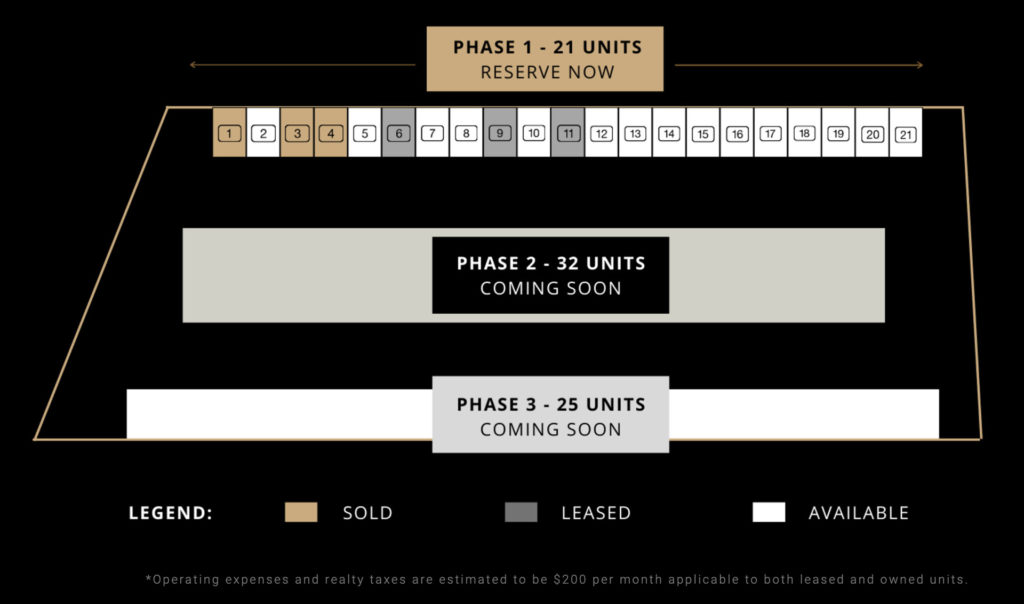 Standard Features:
Concrete Slab Flooring
Painted Walls
24/7 Secured Access
60 to 100 Amp Sub Panel
LED Light Fixture
Unit Heater
56″ Recirculation Fan
Air Inlet & Exhaust System
Water Lines
Gas Outlet Connection
Toilet & Lavatory Rough-ins
Sewer Connection
Optional Add-ons:
Mezzanine
Finished Offices
Unit Washroom
Luxury Finishes
Automatic Door
Sound Proofing
For LUXE sales and leasing inquiries please contact John Lorenz.
john.lorenz@everestgroup.ca
(780) 920-3181
To learn more call 780.463.2802 or feel free to send us an email.
Want to learn more? Check out the Garage Frontiers website.