Garage Frontiers can transform your garage extremely fast with RaceDeck floor tiles. To show you how easy it can be here is the process:
---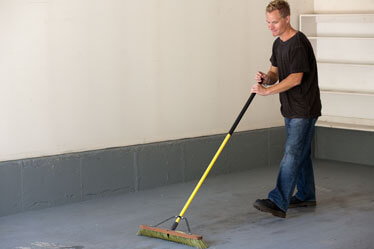 STEP ONE
Clear any objects you do not want to cut around from your garage. Sweep excess dirt and dust from the floor.
---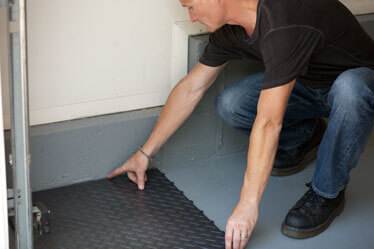 STEP TWO
Begin installation along the longest side wall and the garage door.
---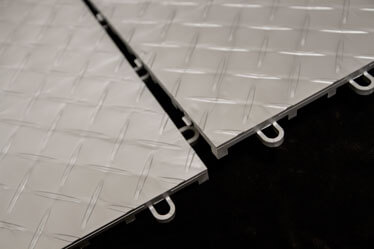 STEP THREE
Lay two tiles on the ground with the pegs of one module aligned over the loops of another. Step firmly onto them to lock the pegs into the loops.
---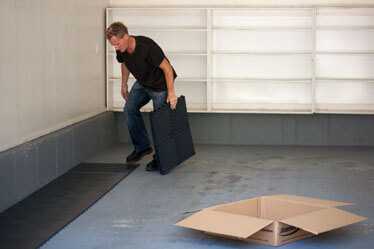 STEP FOUR
Lay a single row of tiles along the garage wall, leaving a 1/4″ to 1/2″ gap between it and the flooring.
---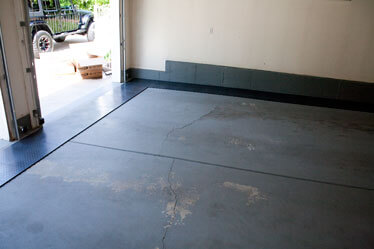 STEP FIVE
Continue your installation across the garage door forming an "L" shape with your garage flooring.
---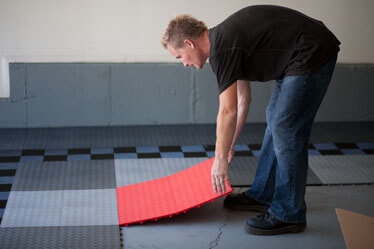 STEP SIX
Fill in the "L" by moving across the garage opening and down the longest wall repeatedly.
---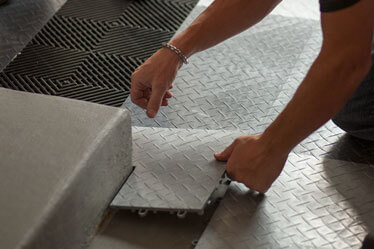 STEP SEVEN
Cut the floor to any size or shape using a table saw, jigsaw, utility knife, etc.
---
STEP EIGHT
Celebrate your choice of RaceDeck Garage Flooring while enjoying your favorite beverage!
To learn more call 780.463.2802 or feel free to send us an email.
Want to learn more? Check out the Garage Frontiers website.