Step 1: Calculate your garage floor area
• Measure the width and the depth and multiply them to get your square foot area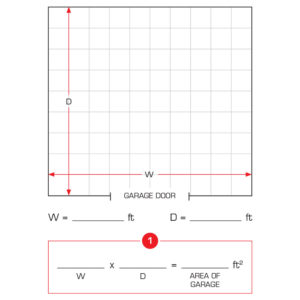 Step 2: Measure your footings (base of the walls)
• Measure the height of you concrete footings (H)
• Calculate the length of the footings by measuring the perimeter of your garage, less the opening for the garage door
• Multiply the length by the height to get your square foot area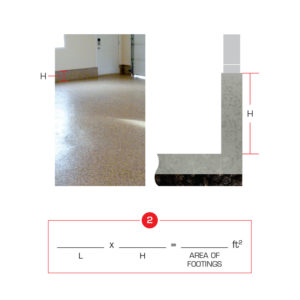 Step 3: Calculate your total area to be coated
• Calculate the total area to be coated by adding the square foot area from step one and two.
• With this number in hand it will be easy for us to give you a quote. Call us at 780.915.4767 or send us an email to get your quote today.
To learn more call 780.463.2802 or feel free to send us an email.
Want to learn more? Check out the Garage Frontiers website.