Here are some of the available swatch ideas for metallic floor coatings! Which would you choose?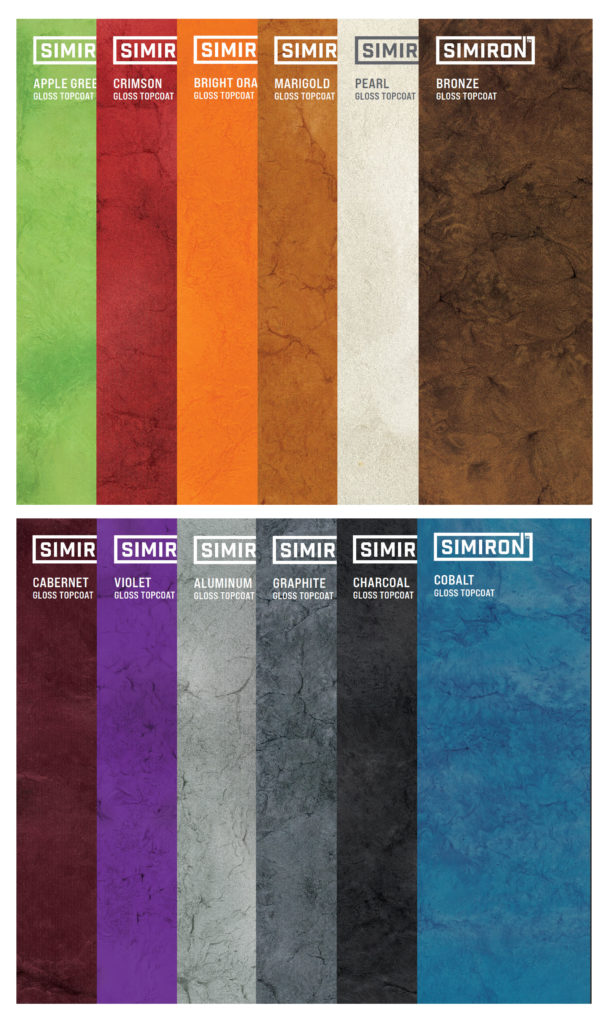 Metallic Pearl floors are one of the hottest new trends in concrete coatings. Popular in commercial applications such as retail and restaurants, they can also make an incredible enhancement to any concrete floor in your home.
Available in a wide array of colours, metallic floors are unique with each application. Utilizing multiple application techniques, metallic floors can take on many different looks, from soft swirls to mountain range effects – each one smooth and glossy, completed with a durable topcoat.
When dispersed within the coating, the pigment creates a beautiful three-dimensional appearance that gives the illusion of waves, swirls and ripples.
The finished appearance of the Metallic flooring system can vary from gradual, subtle changes in colour to more distinctive effects. Each project is truly unique.
Typical uses:
Restaurants & Bars
Sports Arenas
Showroom Floors
Residential Homes
Automotive Service Areas
Hair Studios
Garages
Aircraft Hangars
Schools & Universities
To learn more call 780.463.2802 or feel free to send us an email.
Want to learn more? Check out the Garage Frontiers website.