Calcium Chloride is great for anti-icing on Edmonton's winter streets but probably not so great on your driveway or garage floor.
Here is a Global News article that outlines the problem.
Note the comments from a local chemical engineer:
"There's sort of a – if you will, for a lack of better way of saying it – a binder within the concrete and calcium chloride attacks that binder. It ends up affecting what holds the concrete together. So the evidence of the problem could be something as simple as spalling, although spalling could also come from other reasons as well.
"The fact that today they talked about the program being a success and there was absolutely no mention made of any measurement related to corrosion or how they were going to assess that suggests to me quite strongly that there isn't enough consideration being made of all the factors that affect the decision."
If you are seeing driveway spalling or want to protect your property from deterioration contact Garage Frontiers about getting your driveway coated, sealed. and protected!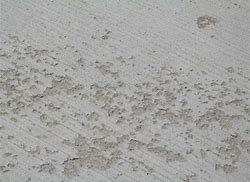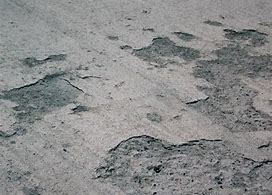 To learn more call 780.463.2802 or feel free to send us an email.
Want to learn more? Check out the Garage Frontiers website.