Challenger Lifts are now available through Garage Frontiers!
Challenger's CL4P7 7,000 lb. capacity and CL4P9 9,000 lb. capacity 4-post lift were designed with versatility in mind. From home enthusiast and commercial storage applications to light duty general service applications, these lifts complement your service needs and are loaded with real benefits. They are essential for the "do it yourself" home garage, providing the best of both worlds — store a vehicle up top and below with up to 80" of clearance when the lift is fully raised, or use this lift to service your vehicles.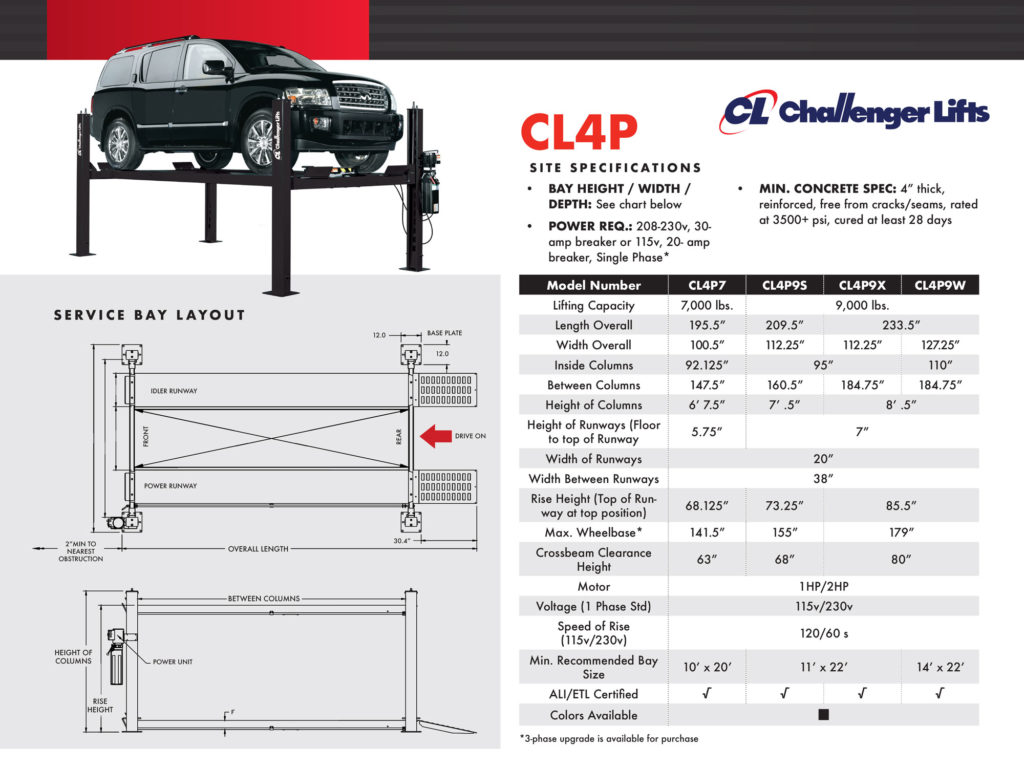 Features:
Heavy-duty commercial grade design with rigid formed columns and runways for superior strength and dependability, yet light enough to move around the garage (with optional caster set)
115v standard plug-in power unit with optional 220v version available
Versatile design allows it to be either free standing or bolted to the floor
Built-in runway rail system accommodates standard ramps and optional rolling jacks, jack trays, drip trays and storage platforms
Single hydraulic cylinder protected underneath runway
Large molecular composite slider blocks for minimal wear and maximum dependability
To learn more call 780.463.2802 or feel free to send us an email.
Want to learn more? Check out the Garage Frontiers website.